Speech and Language Services
Main Content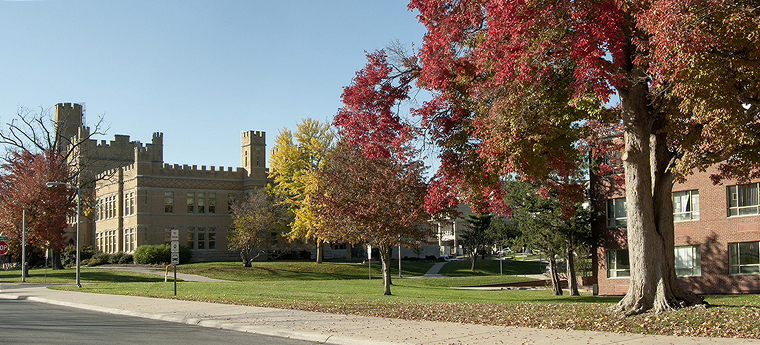 The Clinical Center offers assessment and treatment in the areas of speech and language disorders. Speech-language pathologists are professionals educated in the study of human communication, its development, and its disorders. By assessing the speech language, cognitive-communication, swallowing skills, and hearing function and auditory processing skills of children and adults, the speech-language pathologist determines what communication problems exist and the best way to treat them.
The Communication Disorders and Sciences Program uses the Clinical Center as a training site for graduate students preparing to become professional speech-language pathologists. A variety of services are provided under the major categories of assessment and treatment.


Speech and language services are provided for the following communication aspects:
Articulation – Speech sound production, speech intelligibility, dyspraxia of speech, and accent modification
Language – Receptive and expressive language skills in speaking, listening, reading, writing, and manual modalities. Aspects of language include phonology (sound use), morphology (use of word forms), syntax (grammatical rules), semantics (word use), and pragmatics (social skills)
Voice and Resonance – Quality, pitch, volume, respiration, timbre
Fluency – Stuttering, cluttering, speech rate, rhythm, and prosody
Swallowing – Non-instrumental assessment and treatment of oral and pharyngeal functions, oral function for feeding, and oral myofunction
Cognition – Attention, memory, sequencing, problem-solving, and executive functioning
Pragmatic/Social Language – Social language skills (e.g., eye gaze, bodily orientation, conversational speech for topic initiation and topic maintenance, appropriate behavior, turn-talking)
Augmentative and Alternative – Oral and manual techniques, assuasive technologies
Assessment Services
Graduate students under the direct supervision of a licensed and certifies supervisor are available to provide assessments of children and adults. Speech-language assessments are typically two hours in length. We do not provide court ordered assessments, nor do we provide services to any client involved in litigation or potential litigation or grievance (e.g., worker's compensation cases, IEP appeals).
Have Questions?
Please see our Speech and Language Services Frequently Asked Questions.