Main Content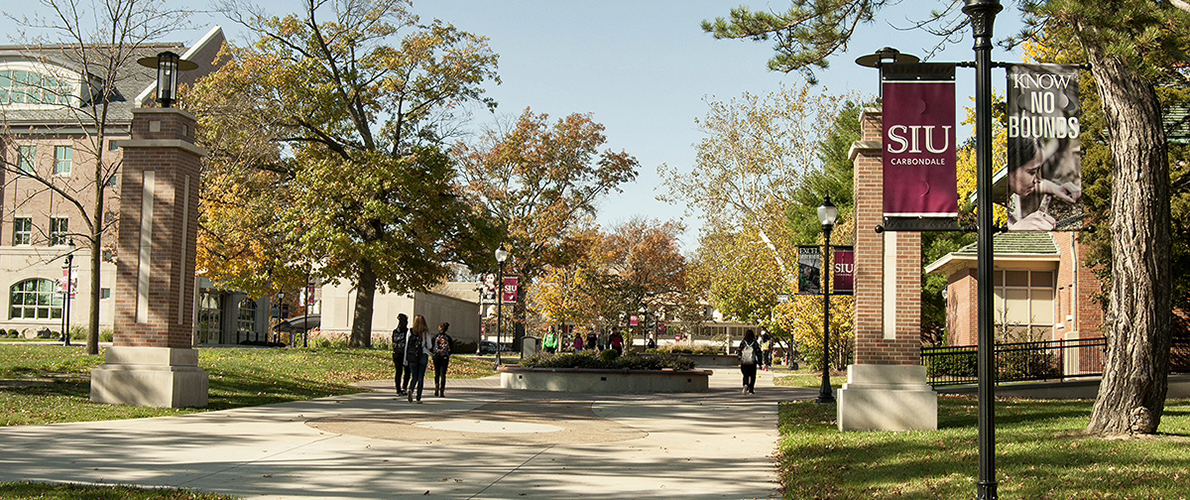 SIU Clinical Center providing over 60 years of training and service to the community
Dear Clients,
We are deeply committed to taking preventative measures to decrease the spread of COVID-19. We are currently taking on new clients for psychotherapy and offering both in-person and telemental health (video session) services. We want to ensure the health and safety of all clients, clinicians, and staff. Therefore, all in-person services require masks in accordance with the current Illinois mandates and CDC guidelines. If you have any questions, please call us at 618-453-2361. You may also email us at clinicalcenter@siu.edu. 
We have also reinitiated our psychological assessment services with precautions. For more information about our COVID-19 precautions for assessments, please click here. If you are interested in assessment services, please contact us at 618-453-2361 or clinicalcenter@siu.edu.
Resources for the public in addressing anxiety about COVID-19
https://www.apa.org/helpcenter/pandemics
https://www.apa.org/research/action/speaking-of-psychology/coronavirus-anxiety
Resources for parents when speaking with children and addressing their anxiety about COVID-19
https://www.nasponline.org/resources-and-publications/resources-and-podcasts/school-climate-safety-and-crisis/health-crisis-resources/talking-to-children-about-covid-19-(coronavirus)-a-parent-resource
Video/Telehealth Resources for Clients
Zoom Video Instructions for Clients (MP4)
Partnering with the community
For the last two years, the Clinical Center has partnered with Jackson County to waive fees for psychological assessments for those who qualify. Additionally, the center often works with DCFS on certain cases, along with receiving assessment and counseling cases by court order.
We commemorate these partnerships and valuable support, while welcoming community members to learn more about the many services available to them.
---
The Clinical Center at Southern Illinois University Carbondale has been part of the Southern Illinois Community since 1958. The Clinical Center serves as a training and research site for various campus departments that train professionals for work in psychological, educational and Speech & Language services. In that training and research capacity, we provide a range of services designed to improve the lives of the individuals we serve. The Clinical Center provides services to children, adolescents, and adults in the community. Some are associated with SIUC, but many are not.
Assessments 
Psychological assessments including learning disability and attention deficit disorder
Speech and language assessments (e.g., articulation, phonological development, voice, stuttering, receptive and expressive language, auditory processing, aphasia, cognitive-linguistic, oral-motor, swallowing)
Intakes are conducted for all new clients seeking psychological services
Of note, the Clinical Center does NOT provide disability, custody or court assessments.
Counseling/Treatment Interventions
Speech & Language treatment (e.g., language, speech, sound production, stuttering, speech reading, aphasia rehabilitation, voice and aural rehabilitation)
Individual and group counseling (including child, adolescent and adult) - see our specialities here
Family and couples counseling
Parent training
Faculty Practice Plan
If an individual prefers to work with a licensed faculty supervisor, some supervisors participate in our faculty practice plan. Please review faculty profiles and areas of expertise to learn more. The rates for service are different for seeing licensed faculty clinicians. It is important for you to know that we do not bill insurance for these services.  For more information about our Faculty Clinicians and their services, Click Here.
Equal Opportunity Statement
It is the policy of the SIUC Clinical Center to provide equal educational and training opportunities for all qualified students, and clinical services to all persons without regard to race, color, religion, sex, national origin, age, disability, status as a disabled veteran of the Vietnam era, sexual orientation sexual identity, or marital or family status.