Supervising Faculty
Main Content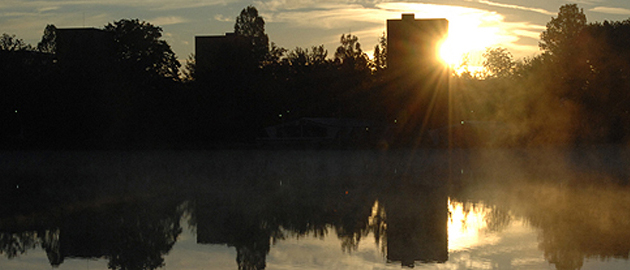 Psychological Services Supervisors
Mary Louise Cashel, Ph. D.
Ph.D., University of North Texas, 1997, is an Associate Professor in the Department of Psychology. Dr. Cashel's clinical interests are in psychological assessment and therapeutic services to adolescents. Dr. Cashel is the recipient of the Beck Award for research in psychological assessment.
---
Chad Drake, Ph.D.
Dr. Drake received his Ph.D. in Clinical Psychology from the University of Mississippi. He did an internship at the Togus VA Medical Center in Augusta, Maine, and a postdoctoral residency at the Portland Psychotherapy Clinic, Research, and Training Center in Portland, Oregon. Throughout his training and career he has focused on contextual behavioral science. As a clinician, he specializes in Acceptance and Commitment Therapy and Training. Relational Frame Theory, a contemporary behavior analytic account of language and cognition that serves as the foundation for his clinical specialty, guides his research interests. His lab focuses on the development of behavioral measures of cognition and the examination of components and processes of therapeutic change.
---
Karla Fehr, Ph.D. 
Karla Fehr, Ph.D., Case Western Reserve University, is an Assistant Professor in the Department of Psychology. Dr. Fehr's clinical interests include therapy and assessment for children, adolescents, and families for a wide range of emotional and behavioral disorders. She has expertise in the area of pediatric psychology, including areas such as adjustment and coping with chronic illness, adherence issues, sleep difficulties/behavioral sleep medicine, pain management and somatic complaints, weight management, and toileting problems.
---
Jeffrey Kellogg, Psy.D.
Dr. Jeffrey Kellogg, a clinical child psychologist, received his Psy.D degree from Rutgers University, Graduate School of Applied and Professional Psychology, in 1982.  He interned in clinical child psychology at the University of Alabama College of Medicine department of Psychiatry. After directing child, adolescent, and family services for a regional mental health clinic in rural Alabama, followed by a position providing cross-cultural and mental health services to ex-pat families living in Malaysia, Dr. Kellogg moved to southern Illinois and began to work with children and their families 33 years ago. Before attending Rutgers he served in the US Peace Corps in Jamaica, West Indies training guidance counselors and developing a child psychiatric unit at the national hospital.
In addition to maintaining a full-time practice, seeing mostly adolescent clients, Dr. Kellogg has worked closely with regional Headstart programs, The Center Comprehensive Services residential program (adolescence with traumatic brain injuries,) adolescents recovering from burns, and is a consultant with Gateway Foundation (adolescent substance abuse treatment center), and clinical supervisor for psychological services at Brehm Preparatory School (a boarding school for high school students with learning disabilities). He was a long time member of the advisory board of the Adolescent Health Center, and a current board member of Rainbow Café (a drop-in center for GLBTQ youth). He continues to provide expert testimony to regional courts and assist in the training of attorneys in mediation and representing children.  He has been an adjunct assistant professor to the psychology department since 1997.
A member of the Illinois Psychological Association since 1984, as of 2014,  Dr. Kellogg became the IPA Council representative for the southern region and recently the IPA rural psychology liaison to the American Psychological Association.
---
Eric Lee, Ph.D.
Dr. Eric Lee is a licensed clinical psychologist. He received graduate training at University of Houston – Clear Lake and Utah State University. He completed a clinical internship at Baylor College of Medicine and a postdoctoral fellowship at the Anxiety Disorders Center at the Institute of Living in Hartford, Connecticut.
---
 Debra Pender, Ph.D.
Debra  "Deb" 
Pender
, Ph.D. LCPC is a Clinical Professional Counselor with over 35 years of experience working with children, adolescents and adults having experienced significant trauma as well as with issue of mild to severe mental distress. Deb is an Associate Professor in the Counseling and Rehabilitation Education program with a specialty in Clinical Mental Health. Dr. 
Pender
 is a native of Southern Illinois and obtained her Ph.D. here at the Carbondale campus before working for 10 years at Northern Illinois University. Deb received the World Trauma Stress Challenge Coin and the Association for Specialists in Group Work Practitioner award for her crisis and trauma work in the aftermath of the 2/14 Tragedy at Northern.
Speech and Language Services Supervisors
Erin Connelly, M.A.
Erin Connelly is a clinical supervisor in the Communication Disorders and Sciences Program in the Rehabilitation Institute. She provides direct supervision to graduate students in pursuit of clinical practicum hours. She received her B.A. in Communication Disorders from California State University Fullerton in 1998 and her M.A. In Communication Disorders from University of Northern Colorado in 2001. She received her Deep Pharyngeal Neuromuscular Stimulation certificate in 2005. Mrs. Connelly has practiced speech pathology in a variety of settings including acute and sub-acute care, long-term care, geriatric psychiatric facilities, home health, head injury residential facilities, private practice, and school settings. She has extensive experience with dysphasia and dementia management in the elderly population. She is a member of the American Speech and Hearing Association and is licensed to practice speech pathology in the state of Illinois. She has held licenses in California, Kentucky, and Alabama. 
---
 Kathryn Martin, M.S., CCC-SLP
M.S., CCC-SLP, Southern Illinois University, 1988, is licensed by the state of Illinois. She provides clinical instruction and is a faculty member in the CDS Program. Ms. Martin is a lecturer in the Rehabilitation Institute with professional interests to include language, pragmatic, and learning disabilities.
---
Atheana Meadows, M.A., CCC-A
Atheana Meadows, M.A., CCC-A, The Ohio State University, 1991, is a clinical supervisor for graduate students enrolled in the Communication Disorders and Sciences program. Professional interests and experience include audiology, personal amplification, hearing loss, and related disorders, including (central) auditory processing. She is currently a licensed Audiologist in the state of Illinois and has worked as a Clinical Audiologist in various settings including private practice audiology/speech-language pathology, residential facilities for special needs adults, hospital, private practice ENT, and educational audiology. She is a Lecturer in the Rehabilitation Institute for the Communication Disorders & Sciences Program.