Supervising Faculty
Main Content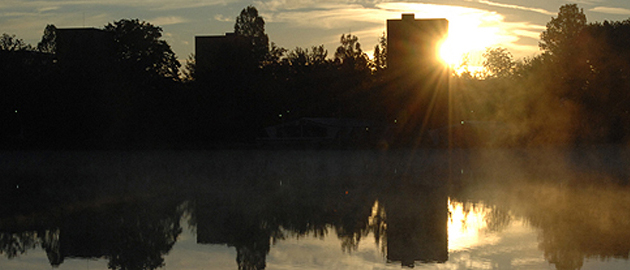 Psychological Services Supervisors
Mary Louise Cashel, Ph. D.
Ph.D., University of North Texas, 1997, is an Associate Professor in the Department of Psychology. Dr. Cashel's clinical interests are in psychological assessment and therapeutic services to adolescents. Dr. Cashel is the recipient of the Beck Award for research in psychological assessment.
---
Jeffrey Kellogg, Psy.D.
Dr. Jeffrey Kellogg, a clinical child psychologist, received his Psy.D degree from Rutgers University, Graduate School of Applied and Professional Psychology, in 1982.  He interned in clinical child psychology at the University of Alabama College of Medicine department of Psychiatry. After directing child, adolescent, and family services for a regional mental health clinic in rural Alabama, followed by a position providing cross-cultural and mental health services to ex-pat families living in Malaysia, Dr. Kellogg moved to southern Illinois and began to work with children and their families 33 years ago. Before attending Rutgers he served in the US Peace Corps in Jamaica, West Indies training guidance counselors and developing a child psychiatric unit at the national hospital.
In addition to maintaining a full-time practice, seeing mostly adolescent clients, Dr. Kellogg has worked closely with regional Headstart programs, The Center Comprehensive Services residential program (adolescence with traumatic brain injuries,) adolescents recovering from burns, and is a consultant with Gateway Foundation (adolescent substance abuse treatment center), and clinical supervisor for psychological services at Brehm Preparatory School (a boarding school for high school students with learning disabilities). He was a long time member of the advisory board of the Adolescent Health Center, and a current board member of Rainbow Café (a drop-in center for GLBTQ youth). He continues to provide expert testimony to regional courts and assist in the training of attorneys in mediation and representing children.  He has been an adjunct assistant professor to the psychology department since 1997.
A member of the Illinois Psychological Association since 1984, as of 2014,  Dr. Kellogg became the IPA Council representative for the southern region and recently the IPA rural psychology liaison to the American Psychological Association.
---
Michelle Kibby, Ph.D.
Dr. Kibby is a faculty member within the Clinical Psychology Program at SIUC and a licensed clinical psychologist in the State of IL. Her expertise are in child-clinical psychology and neuropsychology. Relatedly, she received her Ph.D. in Clinical Psychology from the University of Memphis with specialized training in clinical neuropsychology and clinical child psychology. She interned at Brown University, specializing in both areas. She completed a clinical post-doctoral fellowship in pediatric neuropsychology at the Medical College of Georgia. Dr. Kibby is a Fellow of the National Academy of Neuropsychology.
---
Eric Lee, Ph.D.
Dr. Eric Lee is a licensed clinical psychologist. He received graduate training at University of Houston – Clear Lake and Utah State University. He completed a clinical internship at Baylor College of Medicine and a postdoctoral fellowship at the Anxiety Disorders Center at the Institute of Living in Hartford, Connecticut.
---
Paul Shawler, Ph.D.
Dr. Shawler is an expert in Child and Adolescent Psychology with over a decade of experience supporting families. Prior to opening Shawler Psychology, PLLC, he served as the Chief Psychologist for Oklahoma's state-wide juvenile justice agency, the Office of Juvenile Affairs. He served as an Assistant Professor of Pediatrics for the University of Oklahoma Health Sciences Center and had an adjunct appointment in Psychiatry and Behavioral Sciences within the College of Medicine. Additionally, he served 14 years in the Army National Guard achieving the rank of Major before deciding to leave the military to focus on his family and civilian career.
Dr. Shawler consults and trains nationally for a variety of organizations serving youth and families. He has particular interest in dissemination and implementation of evidence-based treatments and policy aimed at improving the lives of children and families. He founded the Oklahoma City Mighty Mouth Kids Camp, a specialty service for children with Selective Mutism with training from world renown expert and treatment creator Dr. Steven Kurtz. He further founded a program for young children with autism spectrum disorder focused on puberty and social skills. He has in-depth expertise working with parents and children who present with challenging behavior, in particular utilizing Parent-Child Interaction Therapy after years of working with master trainers across the country. He currently serves as a clinical supervisor and teaches course work with the doctoral program for clinical psychology.
Speech and Language Services Supervisors
 Kathryn Martin, M.S., CCC-SLP
M.S., CCC-SLP, Southern Illinois University, 1988, is licensed by the state of Illinois. She provides clinical instruction and is a faculty member in the CDS Program. Ms. Martin is a lecturer in the Rehabilitation Institute with professional interests to include language, pragmatic, and learning disabilities.
---
Atheana Meadows, M.A., CCC-A
Atheana Meadows, M.A., CCC-A, The Ohio State University, 1991, is a clinical supervisor for graduate students enrolled in the Communication Disorders and Sciences program. Professional interests and experience include audiology, personal amplification, hearing loss, and related disorders, including (central) auditory processing. She is currently a licensed Audiologist in the state of Illinois and has worked as a Clinical Audiologist in various settings including private practice audiology/speech-language pathology, residential facilities for special needs adults, hospital, private practice ENT, and educational audiology. She is a Lecturer in the Rehabilitation Institute for the Communication Disorders & Sciences Program.